the KotLC Wiki Coding Team Wiki!

The KotLC Wiki Coding Team Wiki is a sandbox wiki, originally created for the coding competition between groups from the Keeper of the Lost Cities Wiki and the Wings of Fire Wiki. The challenge was to design and code a new main page for the Experimental Coding Wiki, who hosted the consent.
Our application finally won, though the other one was great too.
Nowdays, this wiki is for users who need to work on their coding or study and experiment with them, especially for KotLC Wiki members but that is not a necessity. You can freely use this place to perfect your code, but please, don't trash this place. You can also request getting admin or moderator rights if something you want to test requires it.
Note: Parts of this page just remained from the design for the competition, and may not be relevant to this wiki.
What would you like to do?
You could also take some time to explore the KotLC Wiki Coding Team Wiki!
About the Administration Team
Expand each section to see the bios for each administrator and/or moderator and their current time of day to know who to contact and when.
Administrators
CreativityQueen1331's time and info

EDT: 05:34, January 16, 2022

Heya,

Anon

! I'm Creativity, an admin/bureaucrat and founder of KotLC Wiki Coding Team Wiki. I guess you could say I am a mediocre coder of sorts. I know wikitext and a little bit of CSS, a dash of HTML and the tiniest of tiny of Javascript. If you need any help, check out our articles, and if you have any questions,

contact me!

However, I will not be able to assist you on-wiki outside of EDT weekends, so if you are willing to wait, (or, when you're reading this, it is the weekend) I'll be happy to help. Otherwise, you'll have to catch me on discord. My discord username is HoneyQueen #2916. Have a great time on the Experimental Coding Wiki!

HatQueen1107's time and info

EDT: 05:34, January 16, 2022

Hi! I'm WinterHat1107, but you can call me Hat, or any nickname you make for me really. I enjoy coding wikitext, HTML, and CSS, and while I'm pretty new in the world of coding, I'm pretty decent and I find it really fun! Feel free to message me if you have any questions, I'm pretty active here! ^-^

QueenStar13's time and info

EDT: 05:34, January 16, 2022

Hi! I'm QueenStar13, I go by Star. I'm probably the most active of the Bureaucrats, (the others being

Hat

and

Creativity

) and you can come to me for just about anything. I'm fairly good at coding, although I'm not the best, but I love coding alot. Contact me

here

if you need anything and have lots of fun coding! ◠‿◠
Moderators
AnimusDragon123's time and info

PDT: 02:34, January 16, 2022

Hermabeth Foster's time and info

EDT: 05:34, January 16, 2022

Hello! I'm Hermabeth Foster, but you can call me Hermabeth, some variant of that name, or anything really. I'm a content mod here, so I basically check out the wiki's content and see if it fits with

the wiki guidelines

. If you see anything that concerns you, you can contact me

here

, or contact our other content mod, Ani,

here

. I would consider myself a decent coder, so if you've got any questions don't be afraid to ask. I'll make sure to answer to the best of my abilities. Have a nice day, and may your time on this wiki be very worthwhile.

ForeverFalling712's time and info

EDT: 05:34, January 16, 2022

Emerald 007's time and info

MDT: 03:34, January 16, 2022

Hi ​Anon​! I'm Emerald 077, I go by Emerald or Em, I'm a Thread Mod on this wiki, you can come to me or

Fall

if you have anything to report like spam, swearing, and necroposting, I also write monthly Newsletters! If you would like to check out previous newsletter check my

Newsletter archive

, I'm fairly good at coding, I like to code Wiki text, CSS, JavaScript, and HTML, Contact me

here

 if you need anything and enjoy your time here!
To Start Yourself Off, Here's a View Into One of Our Informative Articles
Note: This page is here just so we can link to it during our work on the main page. The actual page contents are on the Experimental Coding Wiki: Link
From the Community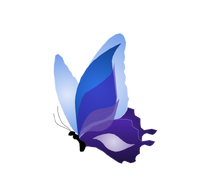 This wiki is a great place for new coders to learn and fine-tune their coding skills! It's also very helpful for users with a fair amount of experience, because it allows them to go back and recheck the tutorials in case they missed or forgot something.
–Hermabeth Foster, content moderator
I like this wiki, I think it has a great potential.
-HumansCanWinElves, member
User Links
Join Our Discord Server
If you see this, your JavaScript might be disabled or DiscordIntegrator plugin isn't working. If the latter, please contact a wiki administrator.
Live! Chat
<chat></chat>
Newsletter Archive
User blog:Emerald 077/Newsletter archive
Discussions
Recent Wiki Activity (RWA)
Blog Activity